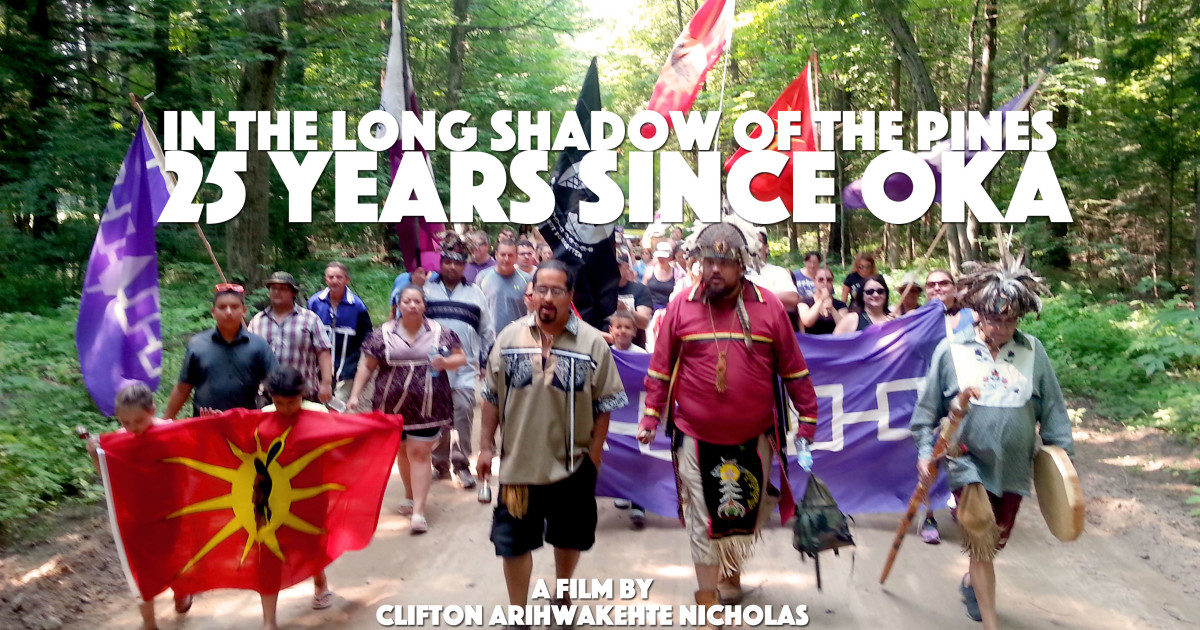 Click here to download the podcast (right click 'save link as')
Welcome back to another weekly podcast of The Rebel Beat!
Our special guest on the show this week is long-time Mohawk Indigenous activist and filmmaker Clifton Nicholas. Clifton hails from the Mohawk reserve of Kanehsatake, located just north of Montreal. Kanehsatake made world headlines in 1990, during what is now known as the Oka Crisis, when Mohawks took up arms and blockaded their land in the face of a full-blown Canadian military invasion. The goal – to defend a Mohawk burial site from being destroyed and turned into a golf course.
Clifton was on the front-lines during the 1990 standoff, and has a lot to say on this historical event. The 25th anniversary of the Oka Crisis just passed on July 11th this year, and now Clifton has begun working on a new documentary film reflecting on this occasion.
Importantly, Clifton just launched an Indiegogo fundraising campaign for his film, called "In the Long Shadow of the Pines: 25 Years Since Oka". And he needs your support to make the film happen! So follow the link, share it, and throw some coin his way to support this project!
https://www.indiegogo.com/projects/in-the-long-shadow-of-the-pines-25-years-since-oka#/story
Even better than that tho, Clifton curated a special set for this show, full of revolutionary heavy metal, and country!
Hope you enjoy!
Playlist – July 29 2015
JB The First Lady – Too late to apologize
Willie Dunn – Son of the sun
Buffy Sainte Marie – Bury my heart at Wounded Knee
A Tribe Called Red – Suplex
Refused – Old friends/New war
Bad Religion – Land of endless greed
Oi Polloi – Take back the land
Interview with Clifton Nicholas
Jungle Rot – Rise up and revolt
Motorhead – Orgasmatron
Johnny Cash – As long as the grass shall grow
Johnny Cash – Custer
Judas Priest – Painkiller
Napalm Death – Circle of hypocrisy
Morbid Angel – The lion's den
George Jones – These days (I barely get by)
Sepultura – Refuse / resist
Kultur Shock – Build a wall
loosestrife – Mas o menos
Lido Pimienta – Progreso
Tanya Tagaq – Fracking
Rebecca Foon – Ne pas plier
Yassin Gaye – Inner city travelling man